Landscape Design Ideas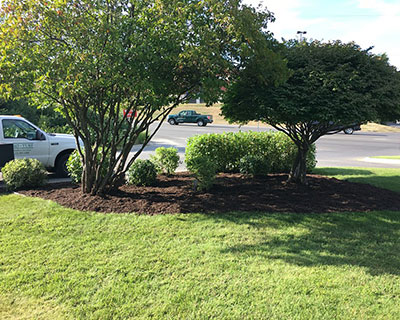 Landscape spaces create a very unique look on your property; but that can happen only when they are planned and designed well. Every area in the outdoor spaces should have a purpose and be demarcated well. This helps you make optimal use of the available area. When you are getting any design work done, hire the services of professionals that have experience in the field.
When you want excellent landscape design services, you need to look no further than Pro-Turf Outdoor Services. They cater to customers in and around Big Rapids, Stanwood, Morley, Traverse City and Acme. Over the years, they have also handled projects for customers in and around Williamsburg, Mount Pleasant, Remus, Cadillac as well as Reed City. The different designing services they can provide are:
Landscaping Ideas
When you opt for landscape design services, you should also consider conducting a certain amount of research on the Internet or looking at some home and landscape design magazines as well. If you have seen some special garden features on a property, that you particularly like, you may want to have those incorporated into your landscaping as well. The landscapers you hire for the job will discuss all these ideas with you and provide suggestions and advice based on those ideas.
Garden Design
Getting a garden design isn't an easy task. The professionals you hire for the job should be able to provide solutions that take all your requirements into consideration. The design and plans should be functional and aesthetically appealing. Very importantly, the features that are included in the plan should also be in sync with the design of your home and the rest of the features on your property.
Patio Design
Patio design is another aspect of landscape design that's as important as getting the planning of the garden right. Your patio is the transitional space between the indoor and outdoor areas of your home and it's important that the materials and design ideas used to complement the look of the rest of the yard and your home as well.
Landscape Designer
The landscape designer you hire for the job should be able to provide custom solutions based on the kind of elements you want to be installed, the amount of budget you have allocated for the project, what the available space is and the kind of materials you want to use etc. They will ensure that all these aspects are kept in view when they provide their design and plans.
Landscape Architect
A landscape architect is a trained and skilled professional that can provide design plans for your landscaping project. They are very knowledgeable about the different types of landscape styles, the materials used and how to use various elements and features in the right measure. This helps create a very beautiful and well-balanced landscape.
Lawn care is a specialized job and when you are hiring professionals to handle it, you want the best. The company should be well-established and reputed like Pro-Turf Outdoor Services and should be able to provide you with the kind of solutions you require, at a reasonable cost.
"MORE ARTICLES"
Irrigation
Landscape Maintenance
Landscaping
Lawn Care
Snow Removal