Weed Control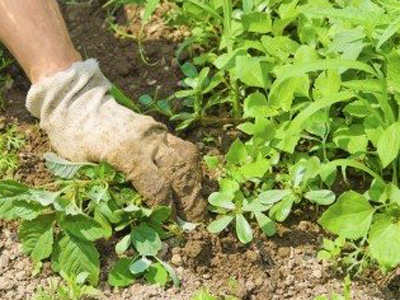 We at Pro-Turf Outdoor Services are an experienced landscaping and lawn care company catering to commercial and residential clients in and around Big Rapids, MI. Our specialists know what it takes to provide our clients with high-grade, affordable pre-emergent and post-emergent weed management solutions.

These applications prevent weeds from sprouting in your lawns. It is an excellent technique to maintain a healthy and weed-free lawn. The treatment's benefits can stay for approximately six months if children, dogs, pets, or landscape digging activities do not disrupt these spots.

Property owners need to know even the most superior products will not be able to eliminate the weeds from your garden without inflicting some level of harm to the grass. We are cautious with our applications so that other plantings on your property don't come to any harm. Our methods are practical and systematic; we also de-weed your yard during this period. Our crew will deploy pre-emergent weed control solutions when they are spreading mulch.


Landscape De-Weeding Solutions
Many homeowners find it tough to prevent weed development in their garden since these seeds go airborne extremely rapidly, settling in various landscape areas. Ultimately, they realize that weeds have infested their lawns, beds, and other outdoor spaces.

When you contact trained specialists like us, we will address your weed control requirements and complete them to industry standards. Typically, most clients opt for landscape care solutions, and we add weed control into the contracts. We know from experience that prompt action helps prevent extensive weed development in your landscape.


Scheduled Weed Control Services
In addition to regular pre-emergent weed treatment, we also provide post-emergent weed management solutions. The crew will finish this task correctly and complete soil aeration and organic fertilizer applications at specific times. As a company with vast expertise in business and residential landscape management, you can depend on us to design tailored plans that match your requirement.

As previously explained, it doesn't take much time for weeds to enter various areas of your landscape. We advise our customers to contact us when they observe weed development in outdoor locations. Our response time is quick, and our team will visit your site, examine the landscape, and recommend the best options.


Control of Landscape Weeds
Compared to other landscaping businesses, our pre-emergent weed control pricing is competitive. Our services are affordable, so you never have to hesitate when calling us for any of your landscaping maintenance needs.

Our professionals are here to address any questions you may have and clear any doubts regarding the services you seek. They will explain their approach, provide information about the products, and ensure that you fully understand what's involved in the services. We may complete this application independently or as part of your lawn care contract.

If you are looking for customized lawn care and weed control solutions, call Pro-Turf Outdoor Services, or write to us via this Online Form, and we will call you back to discuss your requirements. You can also Request a Quote through this form if you prefer.