Landscape Installation & Design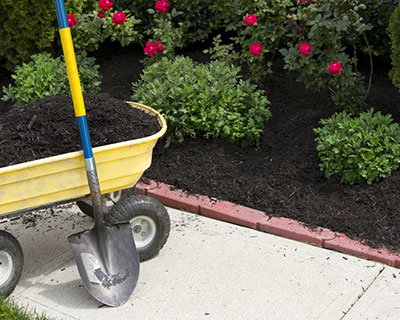 Creating stunning landscapes is our expertise here at Pro-Turf Outdoor Services. We have creative and highly skilled people who can turn your dull outdoor space into a beautiful work of art. They have decades of combined industry experience, so they know how to realize your dream landscape setup. If you are still looking for a competent and highly capable landscape installation and design firm, please call us today. You will never regret hiring us since we have already completed numerous projects in Big Rapids, Stanwood, Morley, Traverse City, Acme, Williamsburg, Mount Pleasant, Remus, Cadillac, Reed City, and other major cities in Michigan. Dial (231) 629-8310 now.



Tree/Shrub Planting Services
The softscape refers to flowers, shrubs, trees and other types of plantings in your landscape. The installation of these elements should be handled only by knowledgeable people to ensure their proper growth and health. At Pro-Turf Outdoor Services, we have people who can expertly handle tree/shrub planting. Rest assured that the trees and shrubs will be planted in their perfect locations.
Brick Pavers Installation
Brick pavers are commonly used in hardscape installation. They are durable and long-lasting, making them the best materials for outdoor features and amenities. These pavers are also available in a wide range of designs, shapes, textures, and colors. We can easily create an attractive outdoor space by using pavers on your patio, deck, walkway, and driveway. Our landscape installation and design team are highly skilled in the proper handling, installation and maintenance of these masonry materials.
Retaining Walls
We can improve the functionality, safety and aesthetics of your outdoors by installing carefully designed retaining walls. The walls that we create are made from top-quality segmental retaining wall blocks, which we source from leading suppliers and manufacturers. Aside from retaining soil in slope areas, the walls can also be used for your flower gardens. These features should be included in your landscape installation and design project to ensure the harmony of all landscape elements.
Outdoor Kitchen
An outdoor feature that we highly recommend is the outdoor kitchen. Our team can install a pre-built kitchen island or create a custom-designed kitchen to suit your needs and preferences. We can also add other amenities to make your cooking and dining experience more fun and exciting.
Paver Patios Ideas
Most property owners prefer patios over other outdoor living features. This is not surprising since a patio can be the best spot for rest and relaxation, entertaining guests, and great family bonding. If you also need one for your property, we can build a custom-designed patio that will complement well with the existing architecture of your home. We will also use premium quality pavers to ensure their durability and aesthetic appeal.
Outdoor Fireplaces and Features
A fire feature is an essential element in any type of landscape. An outdoor fireplace, for example, will provide the warmth that you need during cold days and nights. When designed and installed by professionals like us, it will also enhance the look of your outdoor space. It is best installed in outdoor living spaces, such as patios, decks, outdoor kitchens, gazebos and sitting areas.
Annual and Perennial Planting
At Pro-Turf Outdoor Services, we can create a landscape that blooms all year round or changes color every season. Our plant experts will help you choose the best selections of annuals and perennials. We have partner nurseries in the state, so we can surely find the specific annual and perennial planting that you need.
Expert Landscapers
When it comes to designing and building your landscape and hardscape features you have definitely come to the right place. We utilize our decades of experience, latest design software and our vast resources of many products and materials to bring to you just what you are looking for. We pride ourselves on providing our clients with superior landscaping services at great and fair prices. Call us now to get more details about our landscape installation and design services.