Professional Landscaping Services in Stanwood, MI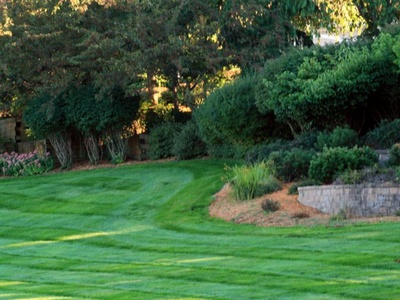 If you are lucky enough to own a property with large outdoor space, you would probably be trying to build and maintain a beautiful garden. However, unless you have plenty of free time and ample experience, this can be a daunting task. Keeping your garden beautiful requires more than planting the vegetation. It is equally necessary to keep the grass trimmed, the lawn free of weeds, and the soil fertilized. All this calls for professional expertise, which only a reputed landscaping company can deliver. At Pro Turf Outdoor Services, we are one of the best companies that offer landscaping services in Stanwood, MI. With a wide range of services, we offer comprehensive solutions for our customers.


Landscape Maintenance
Regardless of the size of your property and whether it is a residential estate or a commercial one, we can carry deliver reliable landscape maintenance jobs. Our excellent workmanship in this field has already earned us a great reputation and a large customer base. Our range of landscape maintenance services includes:


Core Aerating
Over Seeding
Trimming
Mowing
Dethatching
Edging
Brush Hogging
Spring and Fall Clean-up
Weed Control
Tree/Shrub Pruning & Trimming
We always take a personalized approach while offering our landscape maintenance services. Our team would work closely with you, to understand what you seek. By collaborating your ideas with their professional expertise, they would help build your dream landscape. Our professionals know exactly how to keep a lawn in good shape throughout the year, at minimal costs. This also makes our landscape maintenance services pocket friendly.


Lawn Installation
The easiest way to turn a barren outdoor area into a lush green area is to build a lawn rich in healthy grass. If you are looking for sodding services, rest assured that we can provide you with high-quality sod for your garden. Our professionals hold extensive experience in sod installation and can get the job done seamlessly. You may rest assured that your lawn would be ready within a very short time, with lush green grass. Apart from sodding, we also offer the following services:


Laser Grading
Hydroseeding
Topsoil
We can help redefine the curb appeal of your home, by building you a beautiful lawn. Our professionals can also help you with lawn maintenance and help you with the necessary advice. We keep our team equipped with highly sophisticated instruments, using which they carry out the jobs with great precision. Hence, they can deliver exactly what they promise to. Our professionals can make your lawn healthier by improving the soil quality too.


Irrigation
Irrigation is essentially one of the most crucial aspects of taking care of a garden. You would have to keep your garden well-irrigated throughout the year. Inadequate and irregular irrigation may cause your garden to perish and your plants to stop flowering. At the same time, overwatering is harmful and can even kill the plants. Here is why we are one of the best irrigation installation companies in Stanwood, MI:


Quality equipment: We can install high-quality and reliable irrigation equipment for your garden. We can also provide you with reliable maintenance and repair services and genuine replacement parts.
Certified: We happen to be one of the few certified maintenance and installation contractors of Rain Bird, a leading irrigation equipment brand.
Range of products: Depending on your requirements, we can provide you with a wide variety of irrigation equipment and components, such as sprinklers, valves, timers, and more. Hence, you may expect comprehensive irrigation installation services from us.
It would certainly be logical to let a reputed landscape company take care of your lawn and garden. If you wish to hire Pro Turf Outdoor Services, feel free to fill up this Online Form or call us at 231-629-8310.