Sign Up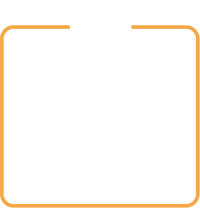 Your Pro Turf Lawn Plan Includes:
FERTILIZATION
Stimulate growth and strengthen roots by providing nutrients

WEED CONTROL
Eliminate weeds as well as prevent them from returning.

AERATION
Gets nutrients down to the root via increased air flow and water

OVERSEEEDING
Get a fuller and more dense looking lawn on those thinner areas

Satisfaction Guarantee
Pro Turf ensures your complete satisfaction by making regular visits to your property to make any adjustments you feel are needed.


What to expect:
One of our Pro Turf experts will assess your lawns
We will visit your property every 4-6 weeks
After each visit your specialist will always leave a service summary with you or at your front door
When you see brown areas on your lawn they are just where weeds are dying out to make room for healthy grass to then grow
Our lawn experts will always offer you any solutions or advice
If you need us between scheduled visits, then don't hesitate to contact us, we will be there!

Weeds taken over your lawns? At Pro Turf, we guarantee to treat these common weed invasions.

Clovers
All over the country, clover is the most common low-growing weed.

Crabgrass
This is a fast-moving grass that will take over your lawns in no time. TIP: the best form of attack for this type of grass is through less frequent, deep watering.

Dandelions
Exceedingly difficult to control, these weeds are tireless, persistent and will compete with healthy grass for nutrients and space.

Thistle
A very invasive weed that will negatively affect your lawns and gardens.

Nutsedge
This is a perennial weed that is difficult to control for it can survive in the most hostile of conditions.

Dallisgrass
This perennial weed will thrive in any conditions. The seeds will be copious in the soil and invade any open areas of your lawns.


See the Pro Turf Difference
When you get a Pro Turf lawn plan, you get results you can actually see.

For Greener Lawn Click Here »